Testimonials
It was a real pleasure working with PCA Web Design in completing the web site for Aire Dynamics. I am thrilled with how it turned out. Your team was a dream to work with.
Thanks for your hard work, flexibility and superior service in getting this done. Let's work together again soon!
Elke Giba
Gee! Design Studio
---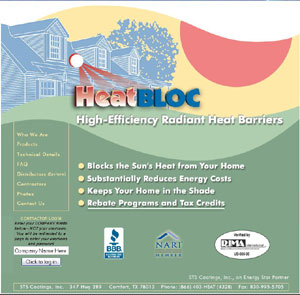 The following quote was received from a client for whom we currently maintain six Web sites:
Holy cow! You guys make me feel like I am your only customer cause you jump on stuff so fast. I was just amazed at how many sites you have.
Christie and her entire team worked so well with our chapter in seamlessly setting up and maintaining our first web site that I would strongly recommend them to any chapters, large or small.
Michael Wolfe, CKD, CBD, VP of Technology and Communications
NKBA Central Coast and Valleys Chapter
---
PCA Web Design & Hosting has been our "web partner" for several years. We had previous experience with a number of so-called web designers and were disappointed. We have constantly had the most outstanding service with PCA. They are totally professional and have helped us beyond measure. We would recommend them highly to anyone who wants solid, creative and innovative web design and hosting.
Bob Thomas, AMP
Association Headquarters, Inc.
---
I love how you guys are able to make something neat out of what I say - when what I say is not what I really want . . .
Kimberly J. Munson
The Law Offices of Kimberly J. Munson, P.L.L.C.
---
My appreciation for your prompt response is larger than "Texas". Everything looks fine and once again PCA wins the "Gold" in the Web Maintenance Olympics.
Diana Foley, VP
Sierra Nevada NKBA
---
You guys are GREAT! Nicely done. You two are my heroes!
John M. Todd, President & Owner
Elite Remodeling